How to spot a scam
Scams come in all different shapes and sizes and can cost kids and teens money, their identity (with a data breach) and even their reputation. Kids today are digital natives and as tech-savvy as they come, navigating apps, the internet and social media, all at the touch of a button. Yet, at the same time, whether through ignorance or inexperience, they seem to be at a greater risk of becoming a victim of a cyberscam. According to the ACCC, Australians under 25 lost over $5 million to scams in 2019 and scam reports made from Gen Z are increasing faster than older generations.
As we become more and more aware of these scams taking place, it seems scammers are getting better and better at coming up with clever ways to get the information they need. The best thing you can teach your tweens and teens is that: if it looks too good to be true, it probably is. Here's some of the most common scams out there targeting kids and teens, and how to look out for them.
If it looks too good to be true, it probably is.
Common Scams Targeting Kids and Teens
1. Online Shopping Scams
Who doesn't love a spot of online shopping? It's so convenient being able to order clothes and other products at the touch of the button. Talk to your kids and teens about phony websites that lure them into providing personal information for identity theft, or take their money without sending out products. Teach them to always carry out a quick Google search before shopping online at new stores and to check out any reviews. Reviews can help to either raise red flags, or confirm that the online store is trustworthy.
2. Social Media Scams
It's no surprise that social media is prolific with potential scams. After all, our kids and teens are very social beings and these platforms create the perfect opportunity for scammers to engage. Identity theft is common in this space, in the form of winning competitions or completing surveys. Teach your kids to do their research before filling out any forms, and if in doubt, to come and check with you.
Catfishing is also one of the most common online scams, where the scammer pretends to be someone they're not and befriends your kid to get more information out of them, and potentially money. These scammers nurture the relationship over time to gain your kid's trust, and can use that to ruin their reputation (think inappropriate photos). It's good to chat with them about how people can hide their identities through social platforms and why it always pays to be wary.
3. Online Games
It's no secret that in-app purchases are part and parcel of the mobile game world, which is a lesson in itself for kids on spending. Here, scams are just as prevalent, targeting the addictive nature of these games by spamming message boards offering fake upgrades, cheat codes and more. Phishing is also seen frequently in the gaming world, with scammers sending emails or text to gamers and telling them their accounts will be closed if they don't hand over personal details. Once again, it all comes down to making your kids aware of these scams - especially if they spend a lot of their time gaming. Plant the seed of doubt in their mind to make them think before clicking and handing over this information. Awareness is the key.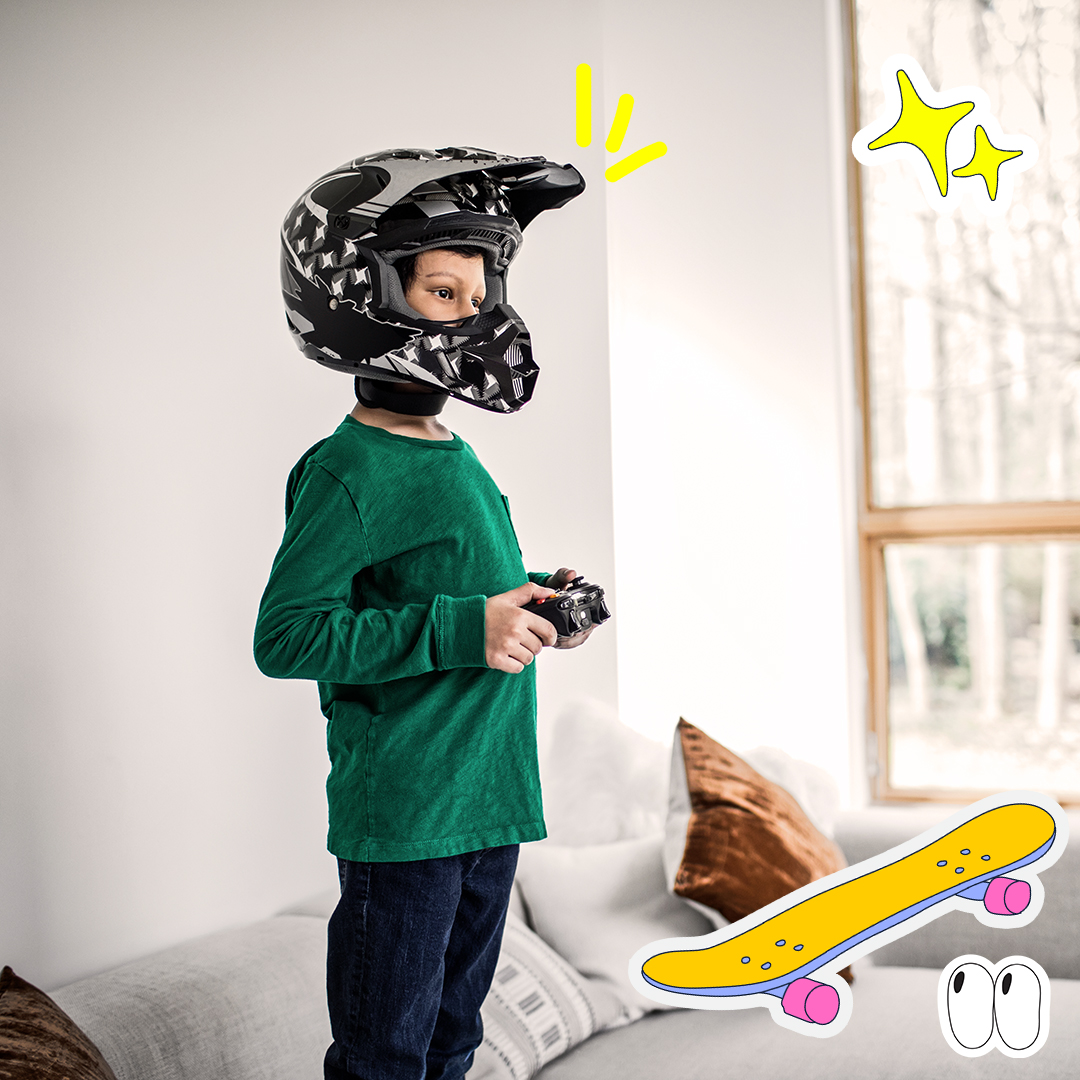 What to do if you think you've been scammed?
Getting scammed can be embarrassing, and can make kids retreat for fear of repercussions from the adults around them. It helps to be open and supportive with your kids, and let them know that they're not alone falling victim to a scam. It happens very frequently, and the best thing they can do is let you know straight away. You may even be able to turn a negative experience into a teachable moment.
You can also help protect your kids from online scams by taking a few extra measures:
Install malware and antivirus software.
Ensure they have unique passwords for each website.
Encourage them not to click on any links they don't trust.
Teach them how to check reviews before purchasing from a website.
Get them to question handing out personal information and in the habit of checking with you first.
Be open with them, so they won't feel embarrassed to open up if they think they have been scammed.
At the end of the day, avoiding scams all comes down to open communication and plenty of education.
Check out further resources here. You can also find plenty more help and advice at Scamwatch, which is run by the Australian Competition & Consumer Commission. Learn how to recognise, avoid and report scams.
Sign up to Kit today and begin your children's journey to financial literacy.

Consider the PDS, FSG, TMD and other important information at heykit.com.au/legal. Any advice given is general in nature and does not take into account your objectives, financial situation or needs so please consider whether it is appropriate for you.